A beautiful sunset can turn any place into a magical postcard. Still, there are places where sunsets are simply amazing. Let the mystical colors of the sky inspire you! Completely merge into the magical landscape and indulge in a moment of enjoying the unique colors of the play of sunlight, sky and sea. Every sunset is unique and unrepeatable and that is why it cannot be boring and exciting every time.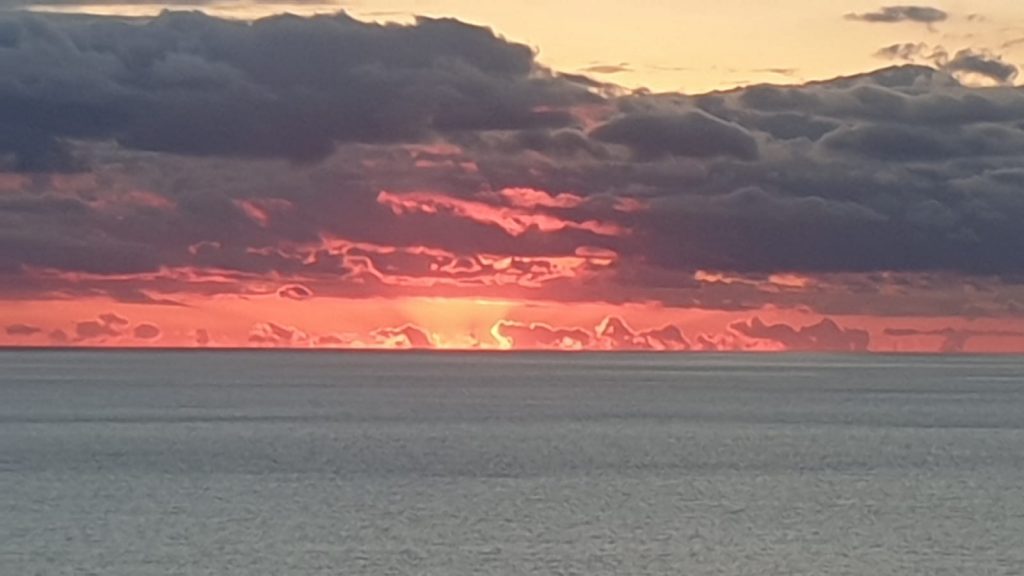 Take a photo and stop for a beautiful moment worthy of the memory of the beautiful sunset that amazed you that day. It has been scientifically proven that watching the sunset relieves every person of stress and brings peace to the soul. It is a wonderful type of meditation that will cleanse your tired body and calm the mind.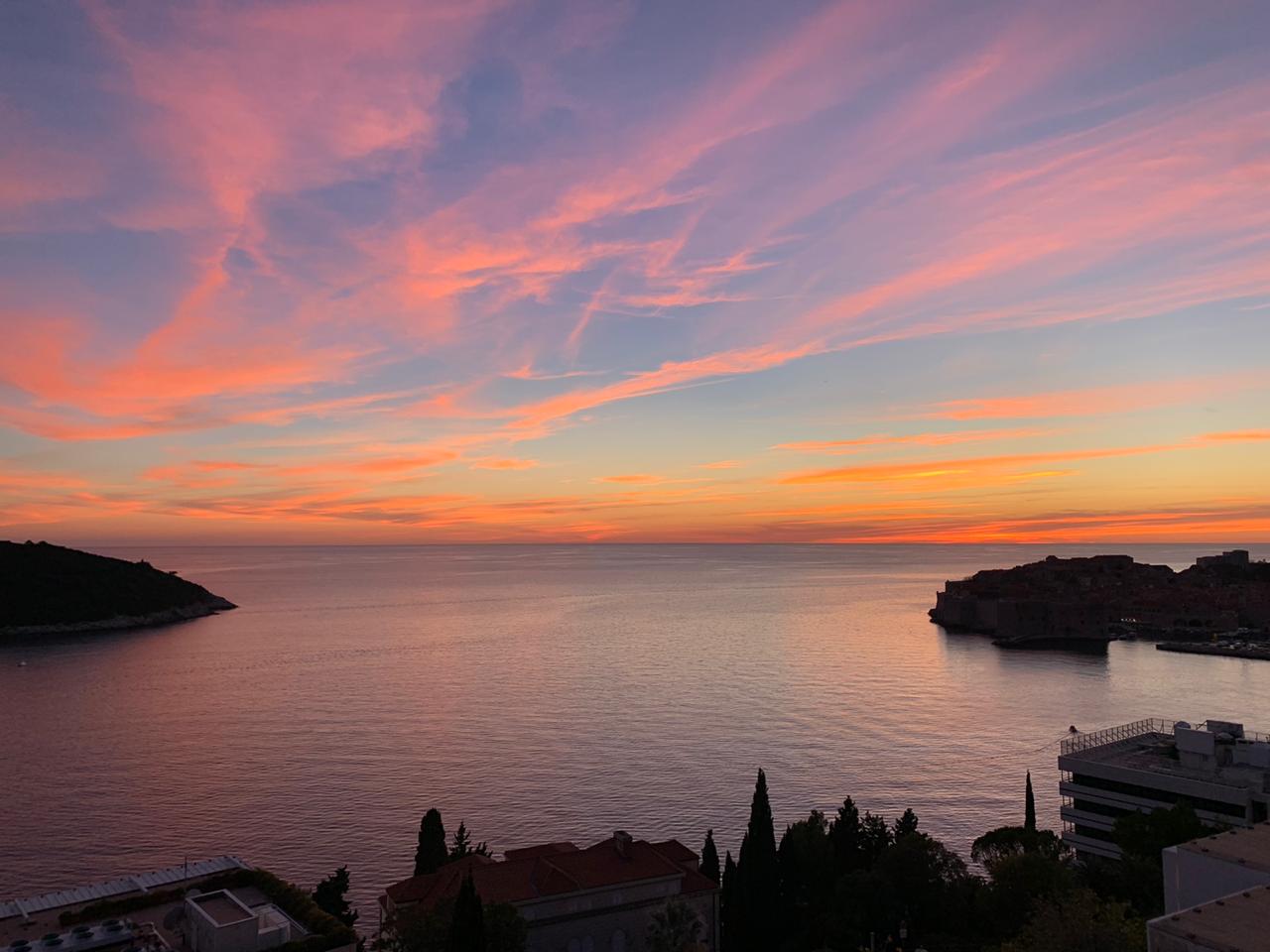 Beautiful view of the sunset from the terrace of your luxury villa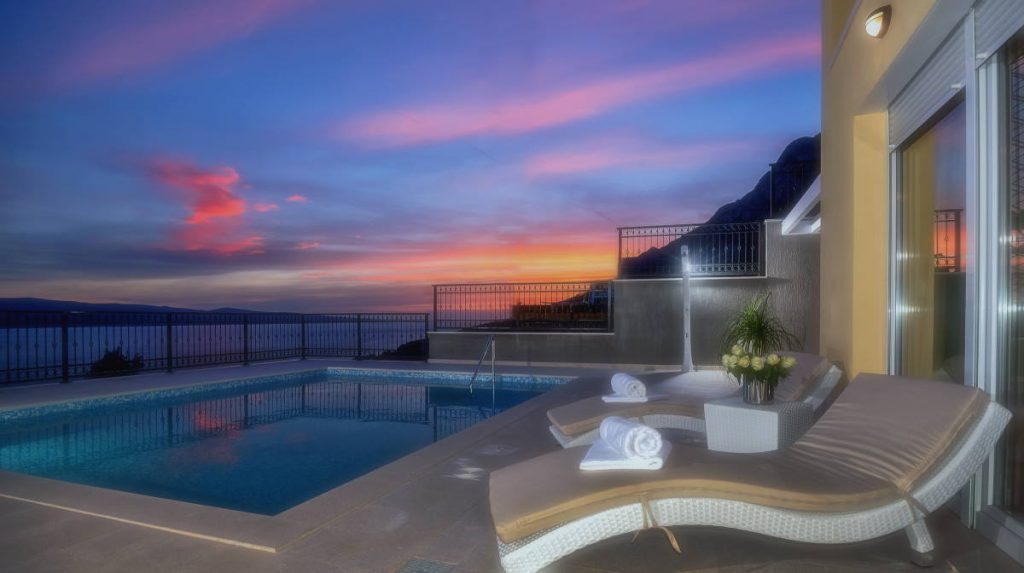 If you are planning to spend your vacation on the Croatian coast, you can choose a villa that, in addition to modern, designer furniture, swimming pool and garden, has a beautiful view from the terrace and where you can watch the unique sunset every day. Settle comfortably in your private property and just enjoy the moment. The sunset behind the island of the Croatian Adriatic is probably the most beautiful sunset you will ever see, because time and wind play a big role in perspective. Listen to nature, the chirping of birds, feel the smells of the sea and Mediterranean plants… Experience this magical moment and it will be a true harmony of you and the nature of the Mediterranean.